SAVE THE DATE
STEM Expo Event Registration Link
2012 STEM Expo Timelapse
2012 STEM Expo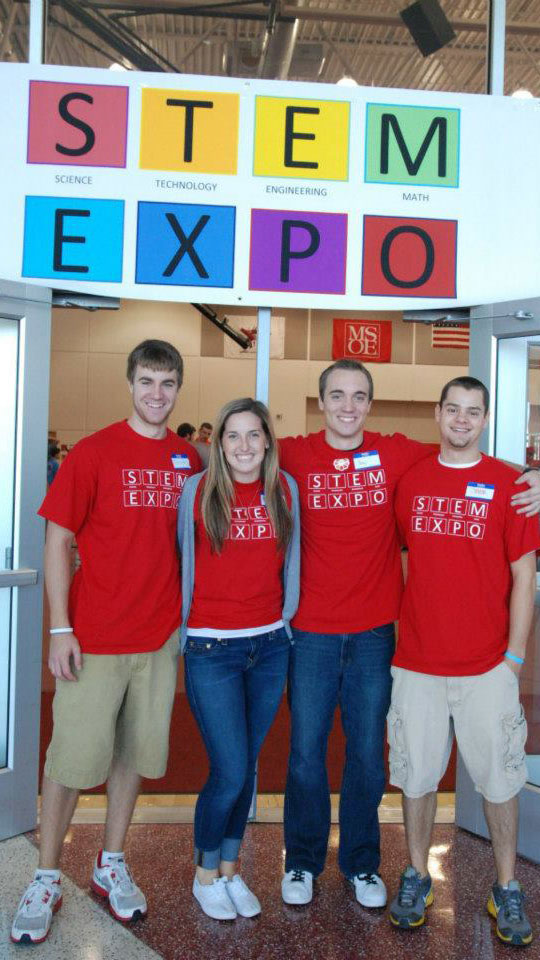 What a success! The STEM Expo was held on Saturday, September 15, 2012 and the event is getting rave reviews.
The STEM Expo was an event hosted by the American Society of Civil Engineers Younger Member Group in Milwaukee, WI on September 15, 2012. Companies sponsored hands on activities to promote Science, Technology, Engineering and Math to the next generation. Event Sponsors included ASCE WI Section, ASCE WI Southeast Branch, HNTB, MSOE, Majestic Realty, and American Transmission Company. Exploration Station sponsors were Kapur and Associates, West Allis Blueprint, Natural Resource Technology, Gillen Foundations, Patrick Engineering, Clark Dietz, Arnold and O'Sheridan, Himalayan Consultants, Ayres Associates and CH2M Hill. Silent Auction Sponsors included EMCS, Pinnacle Engineering Group, Milliman, and Fitness Together. Special Guests included MSOE Concrete Canoe, MSOE Steel Bridge, MSOE Institute of Electrical and Electronic Engineers, FIRST LEGO League, and FIRST Robotics. Goodie Bag Sponsors included Tensar, Graef and Bloom Companies.
On behalf of the STEM Expo planning committee, I want to extend a heart-felt thank you to our sponsors, volunteers and attendeees in making this event so successful. It was the vision of the planning committee to provide a place for students to learn about the various careers in Science, Technology, Engineering and Math through hands on exploration stations. Generous contributions of time, talent, and fiances helped make our vision a reality by helping to offset the costs of the event and exploration stations.
Our sponsors, volunteers, and attendees are truly appreciated. Thanks again.
Sincerely,
Bridget Schuh Henk, GRAEF
STEM Expo Committee Chair
On behalf of the STEM Expo Planning Committee:
Jesse Jefferson, HNTB
Ken Mika, Natural Resource Technology, Inc.
Allan Pacada, EMCS, Inc.